Cat typing game
Now accelerating your keyboard speed is easier than you think! Play the cat typing game and experience a fantastic outcome. Simply press the button and begin the exciting game, which helps you boost your typing speed seamlessly. The typing speed will increase gradually after a couple of tries. Yes, it's that simple! 
How to play the Cat Typing Game?
Playing this game is hugely stimulating for kids; repetitive practice will jack up their typing speed with each attempt as they try to win. The steps are as follows: 
Hit the Play button 
Start pressing the letters in the keyboard that moving horizontally into the right direction
Use both hands to catch up with the speed
Don't let the arrows hit the cat otherwise it will meow, and you will lose
The number of letters will increase as you increase your speed
Count your score
Repeat to score high
Adults can also play this game to check their typing speed; as a parent, you can try competing with your kid for dual benefits. A healthy competition will trigger their typing skill. 
Other typing games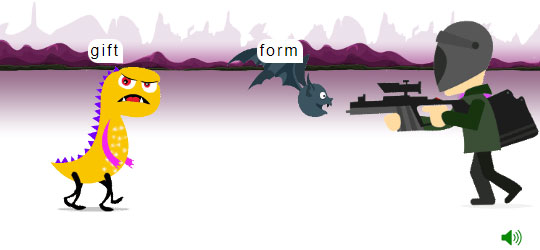 Typing shooting game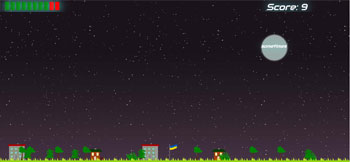 Typing war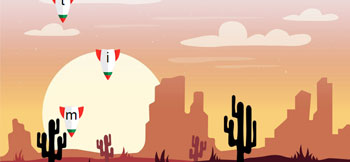 Typing war game
Advantages of playing the Cat Typing Game
In this game, the main focus will be to save the cat from hitting by the arrows carrying the letters. It is specially curated to improve the player's attention, which in turn helps them to speed their typing speed. 
To win, you must type faster every time, for your assessment, you can check your score displayed below the playing bar. As you perform better, your score will increase.
If kids practice this game regularly, not only will their typing speed escalate, but they will also become more confident. They can be more productive with their future assignments, so it will overall impact on their personality. They will be familiar with the placement of letters on the keyboard; thereby, they can type flawlessly without seeing the keyboard every time. Their enhanced speed and body language will help them stand out among others. It is a proven method to brainstorm; besides cats don't like to play alone, the entire setup will help your kid improve their typing speed without any guidance. 
What is the perfect age to play the game? 
This cat typing game is for flawless letter typing, specially engineered for beginners kids above six years can play the game. Though there is no such age bar to play the game, adults will enjoy the game along with similar benefits.
Playing this game will reinforce kids' behavior, which is why new-age parents opt for this game and easily bag a hand full of benefits. Moreover, to keep pace in this digital world, kids must know how to type. This is one of the simplest letter typing games where each level is consciously planned, keeping in mind the kids learning abilities. 
Through the game, kids will also learn proper positioning of the hands on the keyboards. By protecting the cat from hitting by the arrows, they are actually working on speeding up their typing habit. They are given five lives in total, which help them keep their interest on every attempt; it will encourage them to start fresh every time. 
Is this game beneficial for adults? 
Without giving it a second thought, adults can play the game to brush up their typing speed and boost confidence. You can learn at any point in your life, especially if it brings a lot of fun. Why not impress your colleagues with your flawless typing speed?