Typing War Master
If you are tech-friendly, looking to work seamlessly on your projects, then give this a game a try. Don't believe a game has that potential to speed up your typing on the keyboard? Then why don't you play the game to get the hands-on result?
How to play Typing War Master?
This is one of the simplest and most effective touch typing games available on the internet for adults and fast learners. Without much ado, let's see how to play the game?
Press "Enter" to start the game.
Carefully observe the words coming down.
Type those words in your keyboard.
Use both the hands for a better score.
The more words you hit, the more score you will get.
You will have ten life in total throughout every attempt.
So don't worry if you miss one, quickly type the next one.
Practice till perfection.
Other typing games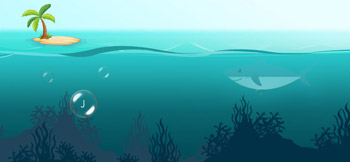 Bubble typing game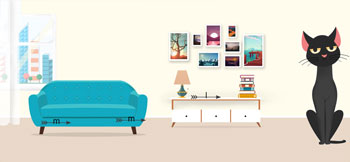 Cat typing Game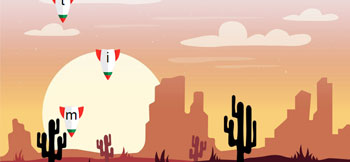 Typing war game
If you play the game regularly, you will observe increased typing speed without any doubt. From typing comments to create your own story will be just a matter of time. This cool game will help you improve your typing speed with each word you type.
Advantages of playing Typing Wars
If you practice this game for an hour for about a couple of weeks, you will be a pro at typing on keyboards. Individuals looking for a data entry job or a particular typing project will be extremely beneficial. You don't have to create an account to play the game.
While writing on the keyboard, it is crucial to type with both the hands, if you don't know the proper positioning of each letter, you won't type fast. This game will allow you to learn at your own pace, as there will be no unnecessary competition. The lesson is exceptionally interactive, designed to revamp your typing speed seamlessly.
This typing game will improve your word per minute limit so that you can focus on your project without being bothered by the typing speed. This game is also great to improve your vocabulary by properly positioning your hands on the keyboard.
What is the perfect age to play the game?
This game is the most suitable or adult learners looking to improve their typing speed for their school/college project or to prepare office presentations.
Though if you think your child is a quick learner, you can allow them to play the game earlier, the more they will practice the faster they learn. This game is of utmost engaging for all aged people; it will improve your posture and push you to be more proactive. With better accuracy, your typing speed will be appreciated everywhere you go. As an adult, if you practice the game for a couple of hours daily, it will strengthen your focus, besides speed, which is a distinct advantage of learning touch and type. Enhanced typing speed means more job prospects; it will also boost new memory muscles.
Can kids play the game?
There is no side effect of playing the game, so yes, you can allow your kid to play this exciting touch and type game. There is more reason than one to play the game, instead of playing video games if your child plays the Typing war game they can learn faster, moreover, it will build strong cognitive connections, so there is no harm in starting earlier!