English Typing Speed Test WPM
Check your English typing speed (WPM) with accuracy and skill in just 60 seconds. It is an online typing speed test portal to test your typing speed and skill in just 1 minute.
1 minute typing test
Welcome to 1 minute typing test program to check your real typing speed and accuracy. Our one minute typing speed test application was developed to provide free and most accurate typing test service to our visitors. We also have several typing test application to practice typing and check your typing skill. We believe accuracy is more important than speed. That's why we provide a complete result of your typing test skill.
To test your typing skill, we have designed this 1-minute typing test program. If you want to practice typing we strongly recommend you to use "typing test 10 minutes" or "5 minutes" program.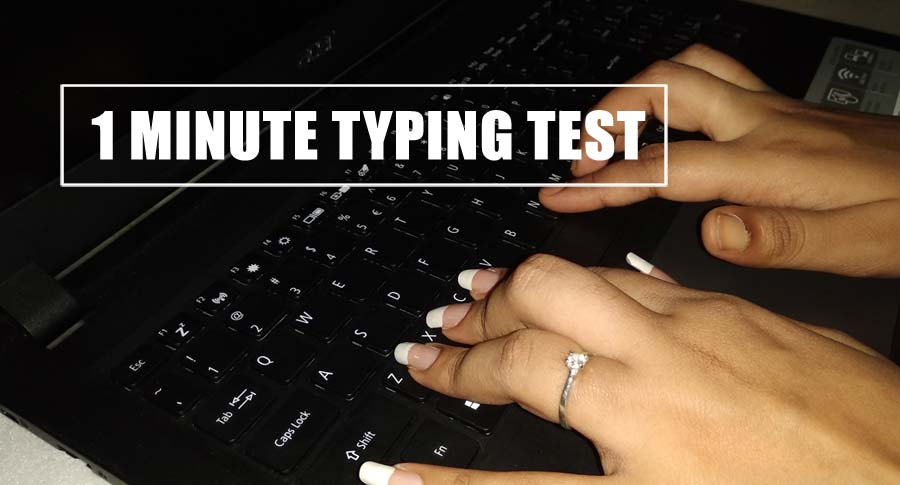 1 Minute typing test
Typing test 2 minutes
Typing test in English - 5 Minutes
Typing Test 10 Minutes
10 Key Typing
Learn Touch Typing