Advanced Typing Practice
Welcome to a unique and most advanced way to practice typing. In this exercise, you have to submit the content you want to practice. To start typing, you may copy any English document and paste it in this box below.
It is the only typing practicing application that allows you to practice with your own content. That means no more same text to practice day after day. This app will definitely help you increasing typing ability if you practice on this app regularly. This advanced application is for expert typists, so if you are a beginner, please go back to the day 1 lesson and start practicing step by step.
What is advanced typing practice, and why should we use it?
There are plenty of typing applications available on the internet that allows you to practice touch typing and check typing speed. Generally, these programs have a limited word database, and when a person practices on this, it fetches words from its database and takes a typing test. This is how these applications work, and that's why the user gets the same words repeatedly while practicing.
When people use these programs to test their typing speed, it shows a better typing rate than the person really has. It is a significant issue, and to resolve this problem, we have designed this modern way of typing.
This application doesn't have a word database. You have to copy any document and paste it here to practice. In this way, you could practice on fresh and new text every time.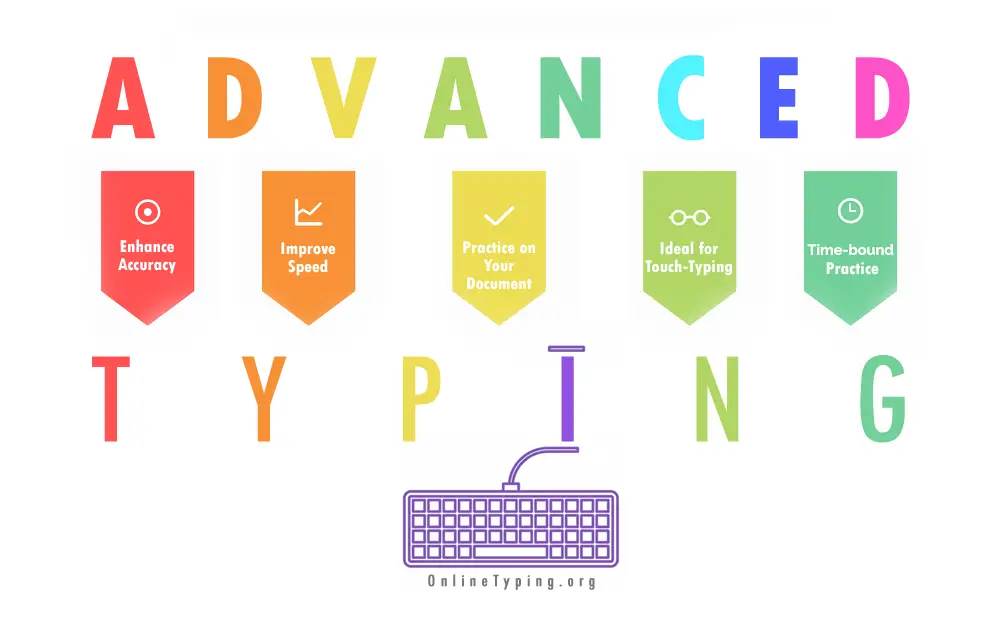 How to start?
First, you need the content to start practicing. Go to Wikipedia or any other website and copy one or more English paragraphs. Now paste it in the content and process. That's all; now you have your document to practice typing and improve your English typing skill.
Isn't it an excellent and most straightforward way to improve typing skills? If you find it useful, please share it on your social platforms and support us to do well.
For easy access go to Wikipedia and search on any topic. Then copy a paragraphs, paste it here and start typing. Watch this video for better understanding.